Google only loves you
when everyone else loves you first
Search Engine Marketing (SEM)
The best place to hide a dead body is the second page of the Google search. That is why it is our declared goal at Nine Elephants Marketing not only to keep your website alive, but that it appears in top shape and is therefore listed in the top positions in the search results. The processes to achieve this goal are very different and depend on a variety of factors, such as your product or your service, the technical implementation of your website, the passive and active marketing, the design, the content, the connection with social media channels, your target group, the market segment and much more. It is best to contact us directly so that our SEM experts can analyze and define both the best and most cost-effective options for you.
In search engine marketing, a basic distinction is made between two disciplines, search engine advertising (SEA) and search engine optimization (SEO). Organic search results are not in competition with paid advertisements, as both have different ranking factors and search engine algorithms like Google evaluate them differently. The optimal balance between both disciplines and the investments in the optimization of these two channels depend on your company focus and your strategy. We would like to give you an insight into this below.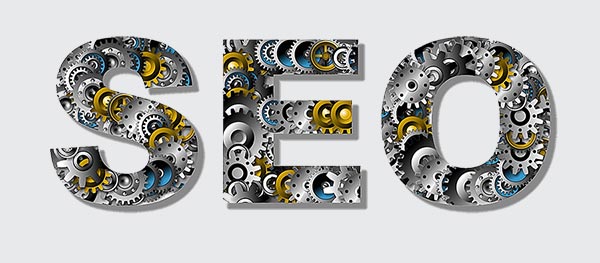 Search Engine Optimization (SEO)
The goal is to increase the visibility of your website, both in terms of content, image and video search, and news search. This is about the organic search results, which are made without payment (natural listings). SEO is again divided into two areas, on-page and off-page optimization. These relate to whether you edit your website directly or influence it indirectly.
The entire content of your own website is optimized in this step. On the one hand, these are content-related aspects such as structure, formatting, texts, headings or relevant keywords, and on the other hand, technical aspects such as header, page speed, your URL, a good programming (clean coding) and meta tags. An excellent responsive design that is needed for mobile devices is very important for the indexing and ranking on Google. In particular, if a user searches using a mobile device, your website will only appear in the top results if the display of your page has also been optimized for this. The longer users stay on your site, the better it is for the ranking, as Google then classifies your content as more attractive and worth reading. The type of your texts also plays a major role, as they should be exciting and well-written for the user, but also correspond to a search-engine-optimized writing style. The balance between the two disciplines leads to an optimal result and we at Nine Elephants Marketing would be happy to support you with our service in
Content Writing
. The use of special keywords can significantly increase your ranking. Voice search is also an upcoming topic, so that the implementation of relevant keywords is often no longer sufficient, but so-called long-tail keywords should be added. As Google's algorithms keep changing, this is an ongoing process, so your website should be checked from time to time to ensure it is in line with the latest standards.
This aspect describes all measures that take place away from your own site. You also rise in Google search results when your backlinking improves. This refers to all references to your page in both a qualitative and a quantitative sense. Are you f.i linked on other websites, are you mentioned in news articles or social media channels? To put it simply, this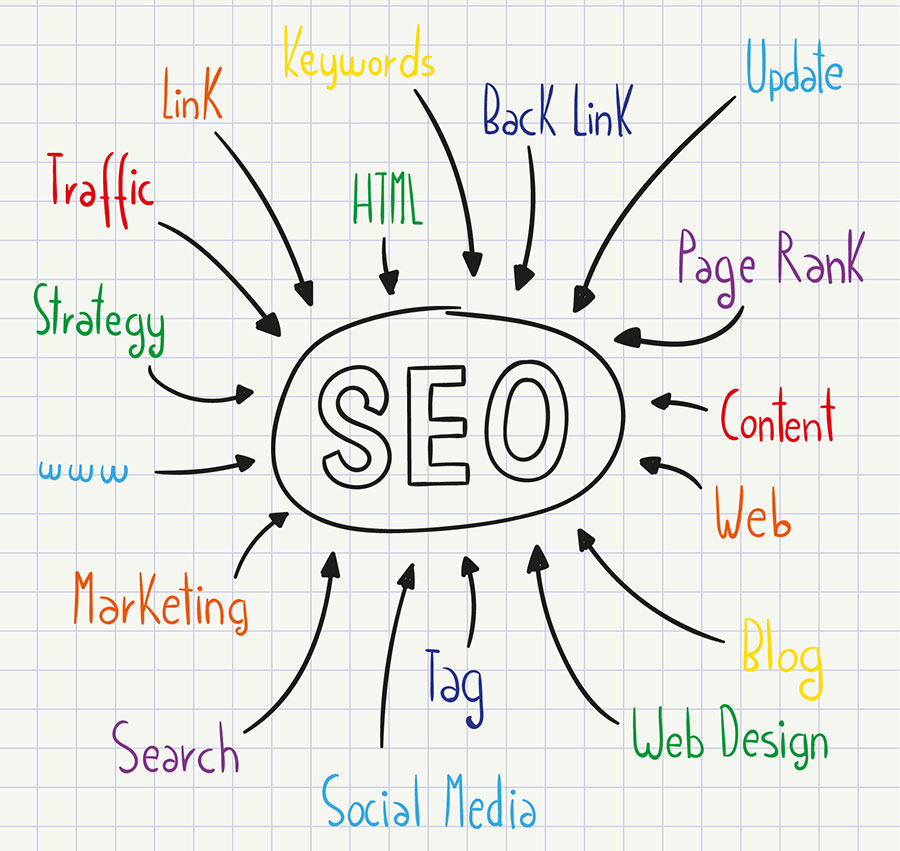 means that you will be classified by Google as an expert and thus listed higher, the more often you are mentioned in your business environment and network, your industry and your customer segment. With special landing pages on certain topics, as well as a Google My Business registration and presence on social media channels, your search engine results can also be further increased.
Search Engine Advertising (SEA)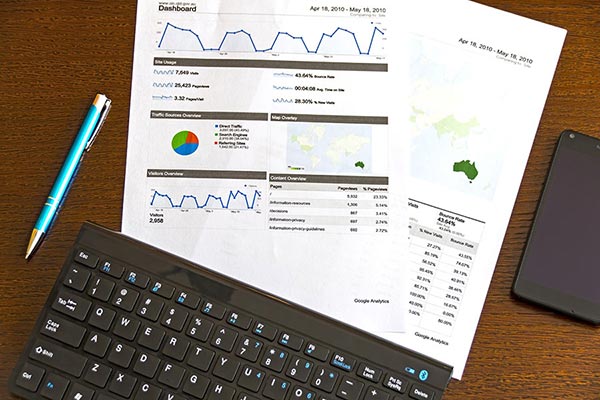 To be listed before organic results in the search and to increase your awareness, you can place Google Ads, f.i. the display of paid advertisements, so-called sponsored links (paid listings). Your ad will be displayed on the basis of an auction process in which you submit offers for specific keywords and search results. Whether and in which position you are displayed in the search results depends on the search term, your bid and the relevance of your website. Google's fees are not charged for the display of the ad itself, but only when an action takes place, such as a click on it (cost-per-click, CPC). The playout of your ad can be restricted according to certain parameters, such as geographical targeting or according to the end devices of the users such as desktop or mobile (device targeting). Text ads as well as graphic ads in the form of display banners are possible. In the following graphic you can see 1. a graphic ad 2. a text ad and 3. an organic search result without payment. What kind of keywords you should bid on, the medium- and long-term marketing planning for this, as well as the definition of your budget, depend on many factors that need to be carefully analyzed. It is about its complex interaction with other aspects and advertising measures that have to be chosen carefully.
Otherwise, Google Ads can very quickly become a "money-burning machine", even though they are actually a very efficient tool with the right media planning. The perfect choice of keywords, various targetings, restrictions (cappings), success analyzes and optimizations are essential. A separate plan should therefore be developed for every company, every product and every service, which is optimally tailored to individual needs. The Nine Elephants would be very happy to assist you with this.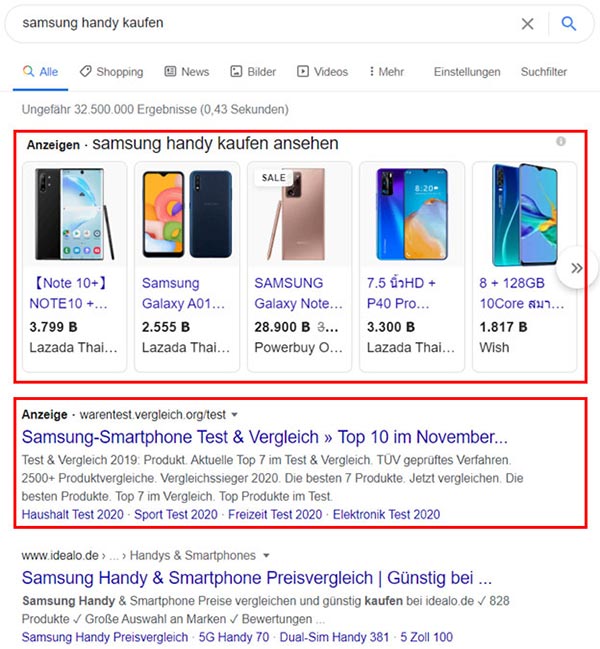 Nine Elephants Consulting Co., Ltd.

9/380 Sakdidet Soi 1, Talat Nuea, Muang Phuket District, Phuket 83000 Thailand